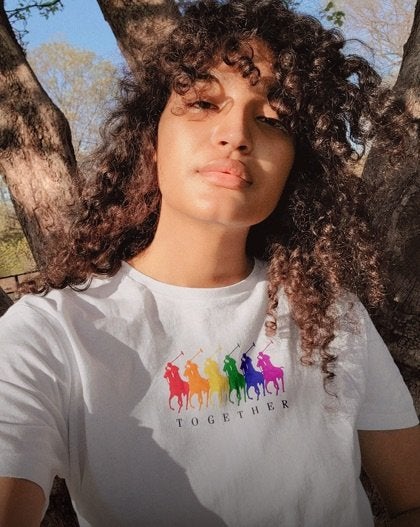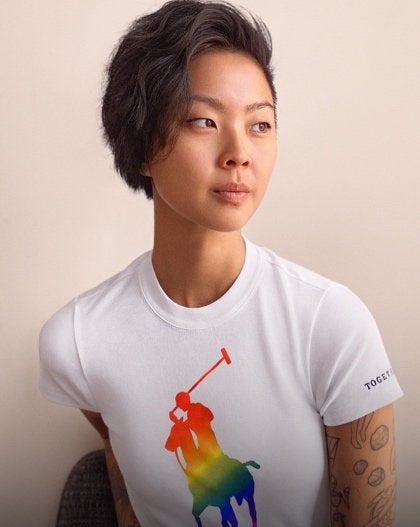 This Pride season is not like the ones before it, and together, we rise
We Stand Together
Scroll to Explore
In the wake of injustice
In the fight for equality
In Pride, we stand together
Watch the Film
Sending a message of solidarity to the world
Because we are
stronger together
"It's important to stand up for others and not be scared of the discomfort that can sometimes come with that."
Micaiah Carter, photographer | he/him
T
O
G
E
T
H
E
R
"All bodies deserve to be seen, loved, and respected."
Indya Moore, actor, model, and social activist | they/them
"Courage is fighting for someone, not out of self-interest but because their humanity and equality matter."
Ali Bird, managing partner, The Wall Group | she/her
I stand for
representation
"Let's take more opportunities to understand different perspectives. To see each other."
Jeremy Pope, Grammy- and Tony-nominated singer and actor | he/him
"We want to see a brighter future for our children and future generations. We want to see equal opportunities for everyone."
—Team2Moms
"And in doing so, I acknowledge the efforts of Black trans activists who fought so tirelessly for the LGBTQIA+ rights we have today."
Dan Levy, Emmy-nominated showrunner, writer, actor, director, and producer | he/him
"Togetherness means loving every part of everyone's individuality."
Heather Kemesky, model and artist, and Erika Linder, model and actor | she/her
"I find strength in the collective power of the people, protesting and disrupting systems of oppression in order to force change."
Soraya Zaman, photographer | they/them
One Community.
One Humanity.
One Spirit.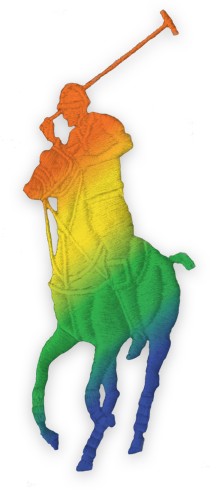 For 30 years, Ralph Lauren Corporation and the Ralph Lauren Corporate Foundation have supported the LGBTQIA+ community through volunteer activations, corporate initiatives, and financial grants. Our partners have included, but are not limited to, Stonewall Community Foundation, the Hetrick-Martin Institute, amfAR, AIDS Walk New York, God's Love We Deliver, and the Elton John AIDS Foundation.
Learn More
Ralph Lauren Corporation and the Ralph Lauren Corporate Foundation have a long-standing history of supporting the LGBTQIA+ community.
Support has been provided in the form of financial grants from the Ralph Lauren Corporate Foundation and also in volunteer work as Ralph Lauren Corporation employees have donated time and resources to support community needs.
We have been a sponsor of the AIDS Walk New York since 1990.
Ralph Lauren Corporation employees have volunteered at the Harvey Milk High School, in New York, a public high school designed for, but not limited to, LGBTQIA+ youth. They helped decorate the Harvey Milk High School prom (a dance party for students) and helped paint adjacent facilities at the Hetrick-Martin Institute (HMI). Employees have also volunteered to update HMI marketing materials to help raise awareness about the youth center.
During the 2008–2009 school year, students from HMI programs participated in Ralph Lauren Corporation's ongoing Polo Fashion School program, which allowed a group of teens to work extensively over a two-semester period with Ralph Lauren designers, merchandisers, and retail executives to create four evening gowns and a tote bag, the latter of which was sold in select Ralph Lauren stores and online.
In 2015, the Ralph Lauren Corporate Foundation helped support the establishment of The New York City AIDS Memorial, a tribute to the 100,000+ New Yorkers who have died from AIDS and the community that has shared their struggle.
Ralph Lauren Corporation is a member of the United Nations Human Rights Business Standards for LGBTI, standing with the UN global business standards that protect the rights of the LGBTQIA+ community in the workplace.
In 2020, Ralph Lauren Corporation scored 100% on the 2020 Human Rights Campaign's Corporate Equality Index, earning the designation of Best Place to Work for LGBTQ Equality. This recognition has been awarded by the Human Rights Campaign, the largest LGBTQ advocacy group in the US, which conducts an annual corporate equity index survey of LGBTQ-friendly policies and practices. We now join a group of 680 recognised US businesses and the most respected companies for LGBTQ workplace equality.
We have reached the top of the HRC index as a result of our initiatives launched in 2019, including the expansion of equitable benefits such as domestic partner recognition, transgender-inclusive benefits, and the launch of our LGBTQIA+ employee community, led by Tom Mendenhall, president of men's Polo, World of Denim, Double RL, and Childrenswear, and executive sponsor to our #RLPride RL Community.
Our company's commendable score on the 2020 CEI is a testament to our LGBTQIA+-supportive policies and practices, our commitment to diversity and inclusion, and our efforts to maintain a workplace where everyone belongs and can thrive to be their best selves to achieve our business objectives.

This year, we are partnering with Stonewall Community Foundation, an organisation making values-driven investments in dynamic organisations, projects, and leaders. As a cornerstone of its identity and values, Stonewall Community Foundation prioritises and lifts up those who experience the greatest vulnerability within the queer community, including communities of colour and transgender, gender-nonconforming, and nonbinary people.
When you shop our gender-neutral Pride capsule collection, a percentage of each item's purchase price will be donated to Stonewall Community Foundation, benefitting an international network of LGBTQIA+ organisations.
Details
When you shop the Pride collection, 100% of the purchase price of the Polo shirt and 25% of the purchase price of each other item in the capsule will be donated to
Stonewall Community Foundation
. Stonewall Community Foundation is a 501(c)3 nonprofit organisation, Federal Tax ID Number: 13-3550688.
The Pride Collection
Shop the Collection
The history and legacy of the original Pride flag
Explore Now