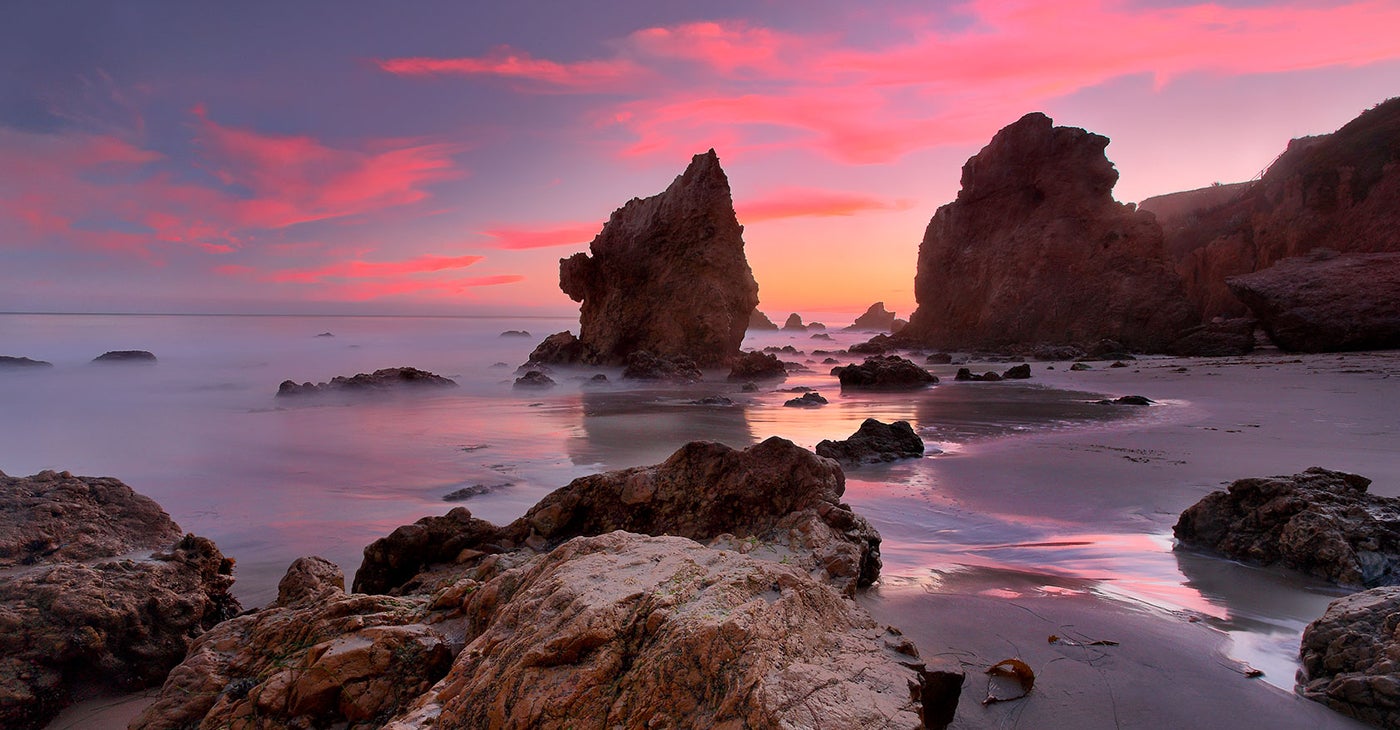 Reisen
Der Insider-Reiseratgeber für Malibu
Ein vielseitiger Mix aus stylishen neuen Plätzen und bewährten Favoriten macht den legendären Küstenstreifen Kaliforniens zum perfekten Ausflugsziel
Der Mythos Malibu spielt in Los Angeles eine große Rolle. Malibu gilt als der Inbegriff des Dolce Vita in Südkalifornien, wo Surfer an Stränden wie aus dem Bilderbuch über die Wellen gleiten, wo traditionelle Fisch-Restaurants die schönste Panoramastraße der Welt, den Pacific Coast Highway, säumen, und wo sich kilometerlange Wanderwege durch die Canyons der Bergkette Santa Monica Mountains schlängeln. Auch wenn Malibu mit seiner idyllischen Atmosphäre das Flair eines kleinen, verschlafenen Strandortes hat, werden doch immer wieder neue Locations eröffnet, die man gesehen haben sollte. Nachfolgend finden Sie unsere Auswahl an neuen Hotspots – von Hotels über Restaurants bis hin zu Stores – die Sie ganz sicher inspirieren werden, dieses 43 km lange Küstenparadies neu zu entdecken.
Nobu Ryokan Malibu
Das beschauliche Hotel mit seinen 16 Zimmern gehört zu der neuen Hotelkette, der auch das Surfrider, das Malibu Beach Inn und das The Native angehören. Was das Nobu Ryokan jedoch so außergewöhnlich macht, ist sein exklusives Ambiente, in dem Privatsphäre großgeschrieben wird. Anstelle des traditionellen Reservierungssystems füllen potenzielle Gäste hier ein Formular aus, fast so, als wollten sie Mitglied eines Klubs werden. Seine Lage am exklusiven Carbon Beach (die Einwohner nennen ihn auch den "Billionaire's Beach", den Strand der Milliardäre) ist geradezu perfekt. Gerade mal zwei Minuten entfernt befindet sich das Restaurant Nobu Malibu, das seinen Gästen einen spektakulären Blick auf den Ozean bietet (ganz zu schweigen vom Dauerfavoriten schwarzer Kabeljau mit Miso). Wie der Name schon vermuten lässt, erwarten die Gäste Zimmer im japanischen Ryokan-Stil mit viel Holz und Kalkstein und Besonderheiten wie Freiluft-Badewannen aus Teak – besser kann man die Sterne mit einem Glas Sake in der Hand nicht bewundern.
noburyokanmalibu.com; Zimmer ab 1.500 USD.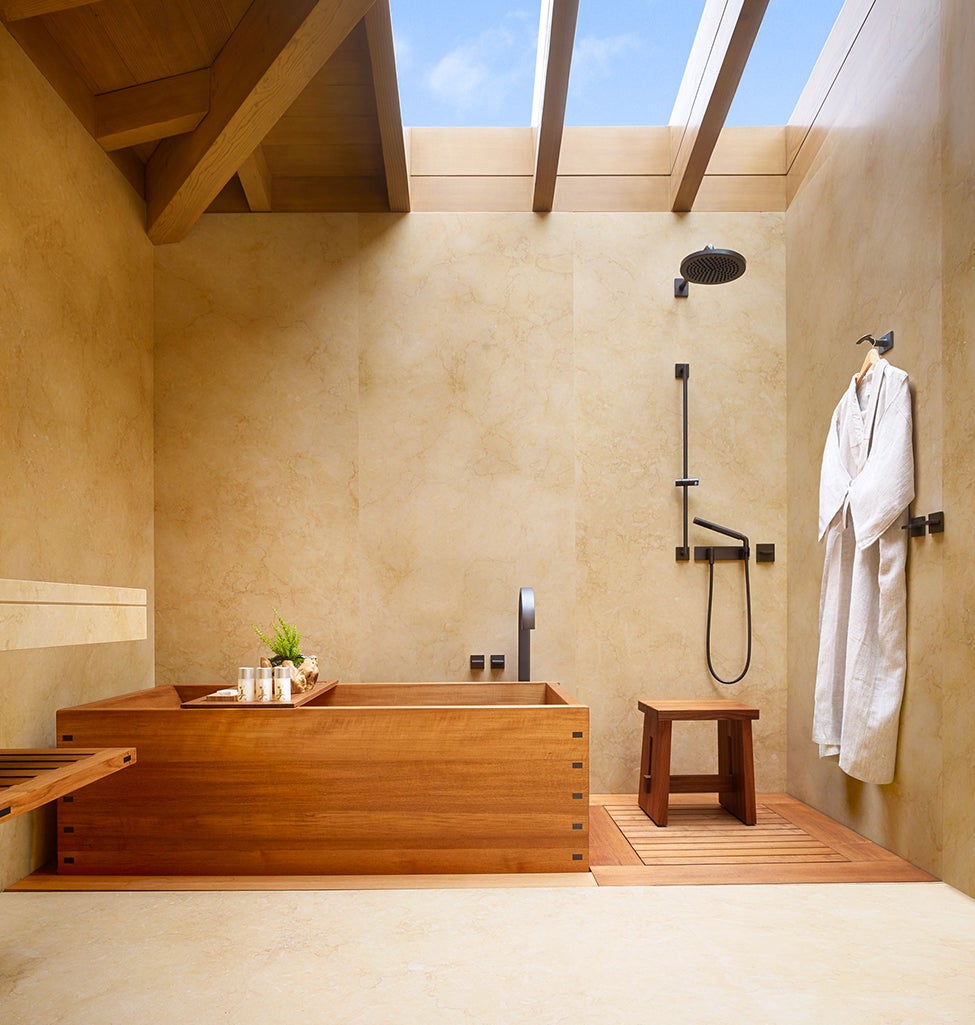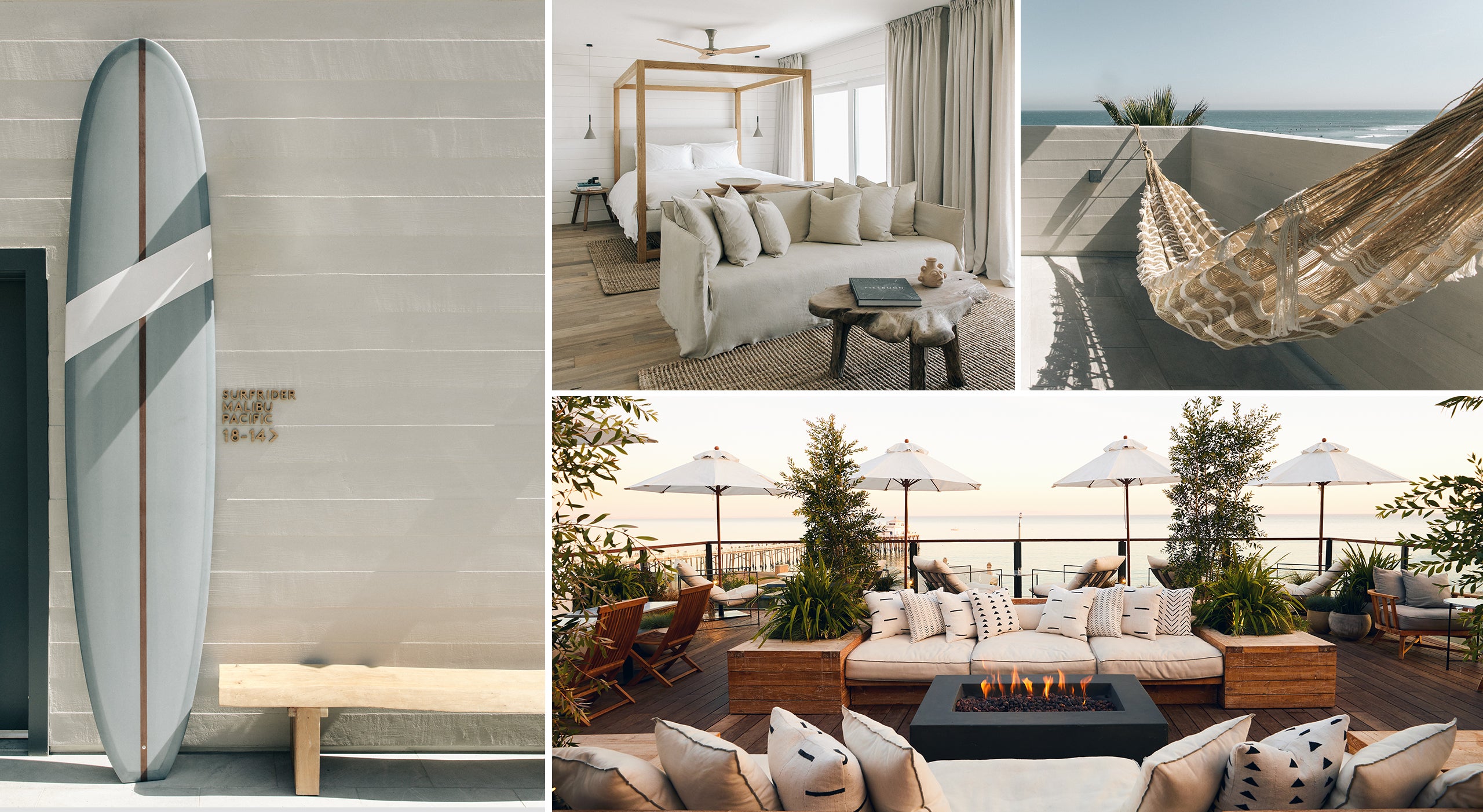 Surfrider Malibu
Das Ehepaar Emma und Matthew Goodwin eröffnete dieses sorgfältig renovierte, an der Panoramastraße Pacific Coast Highway gelegene Hotel aus den 1950er-Jahren im Jahr 2017, und es etablierte sich umgehend. Das Surfrider liegt über dem berühmten Strand, nach dem es benannt wurde (die US-amerikanische Filmkomödie aus den 1960er-Jahren über die Surfikone Gidget wurde hier gefilmt). All seine 20 Zimmer sind der Inbegriff des entspannten und dennoch edlen Ambientes, für den der Küstenstreifen von Südkalifornien so bekannt ist. Das minimalistische Dekor wird nur von einigen wenigen Keramikarbeiten lokaler Künstler unterbrochen, und das Ambiente überzeugt durch wohltuende Ruhe (sprich: Regenduschen und Naturteak im Überfluss, durchsetzt von Elementen aus Eiche). Sichern Sie sich einen Platz an der Feuerstelle der Bar auf der Dachterrasse und genießen Sie einen der wohl unvergesslichsten Sonnenuntergänge in ganz L.A.
thesurfridermalibu.com; Zimmer ab 350 USD.
Malibu Farm Cafe
Viele Gourmet-Tempel in Malibu bieten den Gästen ein unvergessliches Ambiente, spektakuläre Ausblicke und ausgezeichnete Mahlzeiten mit Zutaten aus biologischem Anbau. So auch das Malibu Farm. Das Restaurant ist am Ende des Malibu Pier gelegen und bietet einen Blick auf den Pazifischen Ozean. Wählen Sie einen Tisch im Freien, um das Treiben der Longboard-Surfer am Surfrider Beach zu erleben. Eines unserer Lieblingsgerichte ist die Blumenkohl-Ziegenkäse-Pizza, angerichtet mit Fladenbrot, Cäsarsalat mit Grünkohl, Wassermelone und Radieschen sowie Erdbeer-Basilikum-Sangria.
Reel Inn
Wer Appetit auf Meeresfrüchte hat, ist im Reel Inn genau richtig. Dieses Restaurant am Pacific Coast Highway existiert seit 1986 und serviert eine Vielzahl köstlicher Gerichte mit Meeresfrüchten wie frisch gefangenem Hummer, Krebsen und einer breiten Vielfalt an Fischen, von Mahi-Mahi über Ahi-Thunfisch bis hin zu Wolfsbarsch und Heilbutt. Aber wir schwelgen auch gerne in den köstlich frittierten Fish-and-Chips, den Garnelen-Tacos und den Quesadillas. Auch wenn es hier oft recht betriebsam zugeht (nur Counter-Service), wird es dank der reichlichen Sitzgelegenheiten sowie der Picknicktische für entspannte Sommerabende an der freien Luft niemals eng.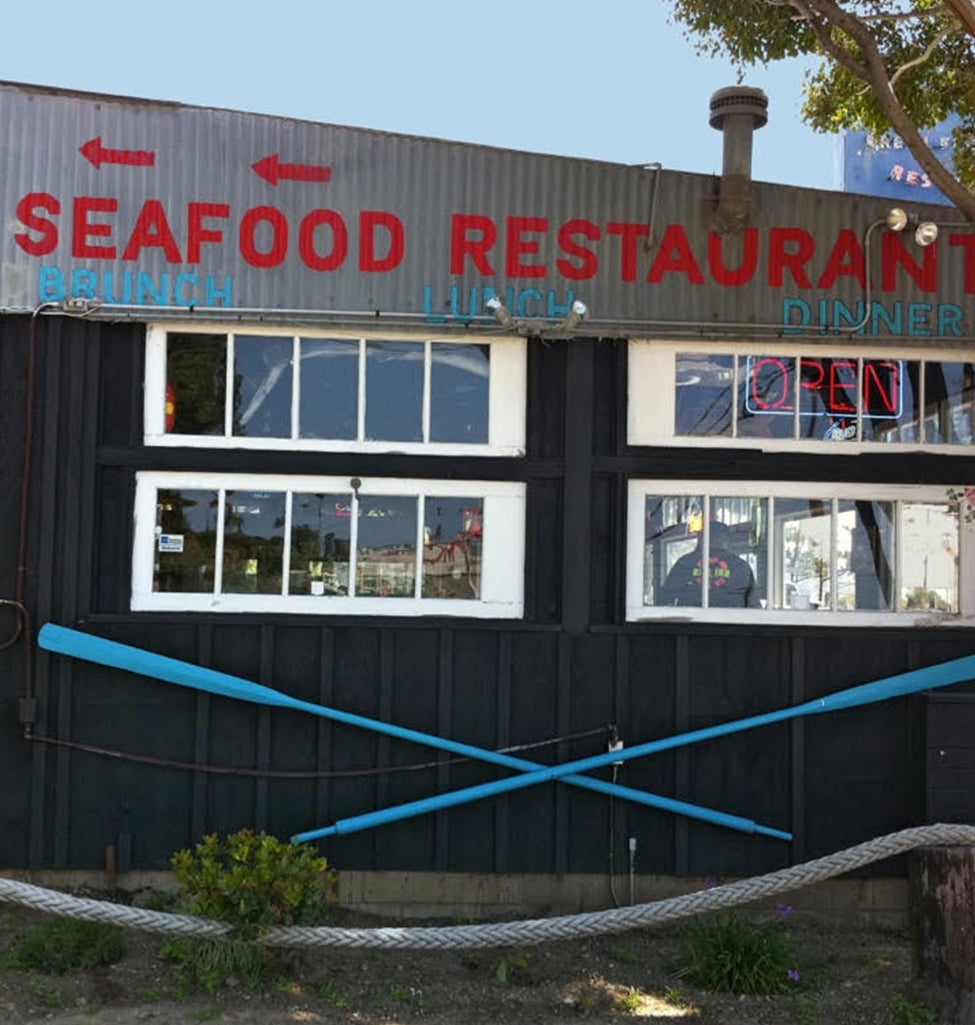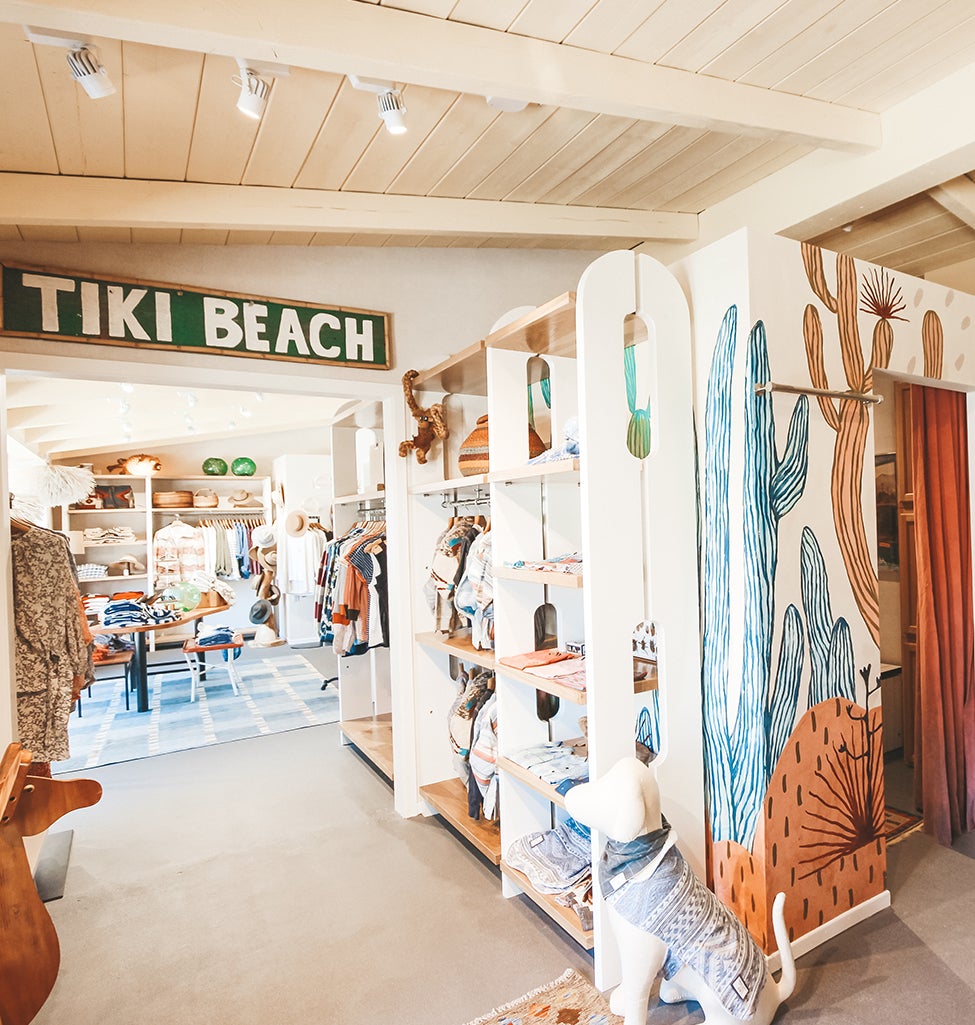 Malibu Country Mart
Der Malibu Country Mart ist der Mittelpunkt des Shoppings in der Stadt. Hier können Sie ganz entspannt den halben Tag durch Boutiquen und Galerien schlendern und Restaurants erkunden. Hier gibt es eine Vielzahl an Boutiquen, unter anderem einen Store von Double RL, den lokalen Anbieter von Geschenken und Lifestyle-Artikeln Burro (seine farbenfrohen Schreibwaren erfreuen sich großer Beliebtheit) und das Kinder-Outlet Toy Crazy. Und wenn Sie das Einkaufszentrum nicht verlassen möchten, um einen Happen zu sich zu nehmen, dann haben Sie die Qual der Wahl zwischen dem renommierten Chinarestaurant Mr. Chow und SunLife Organics, das für seinen "Million-Dollar-Smoothie" mit Mineralien, Spurenelementen, dem Peru-Ginseng Maca und anderen Zutaten bekannt ist.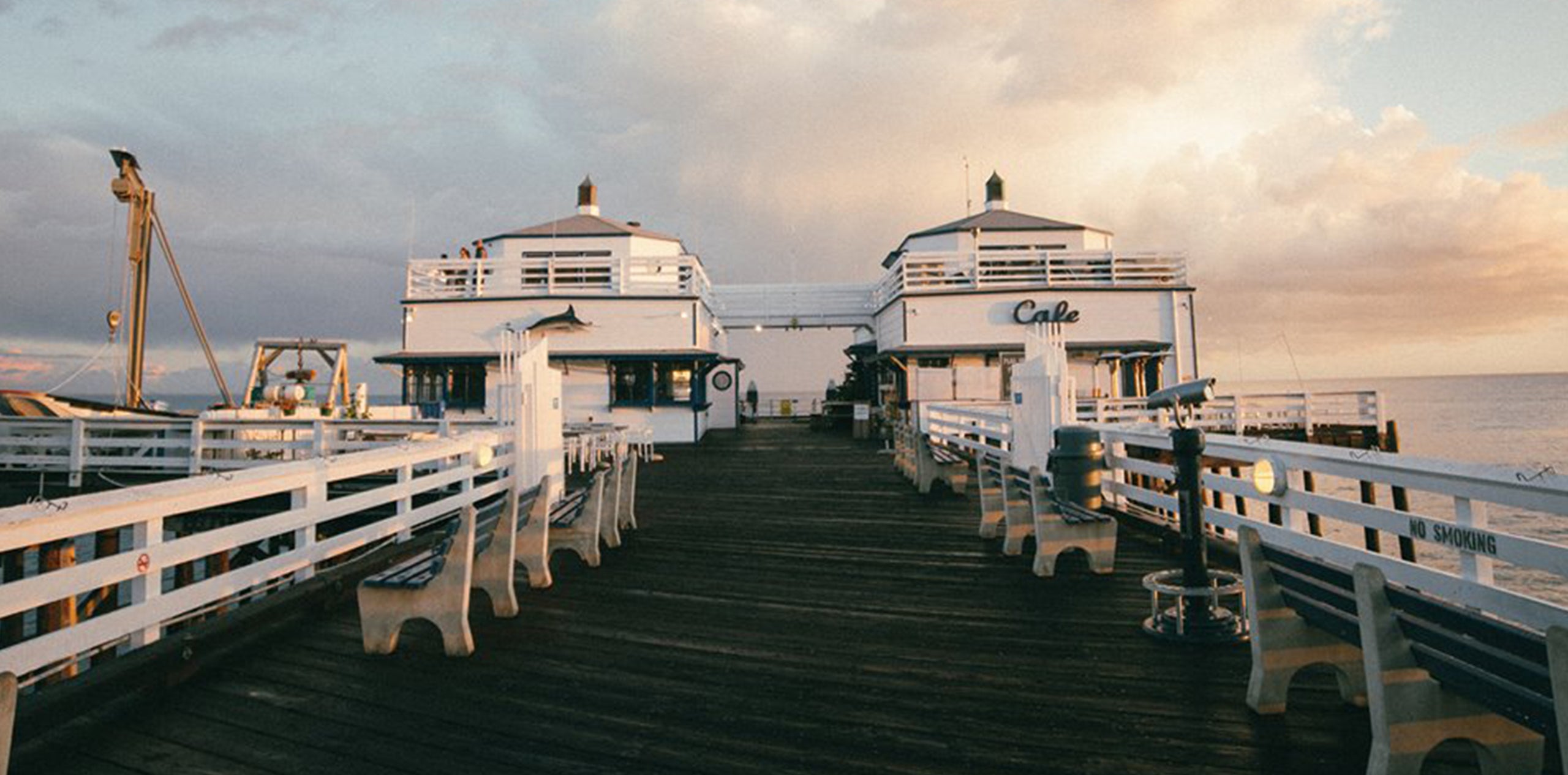 Ranch at the Pier
Der zweistöckige Store am Malibu Pier wurde von Alice Bamford konzipiert. Ihre Mutter Carol hat sich in England als eine der Pionierinnen des biologischen Anbaus einen Namen gemacht (Alice betreibt zusammen mit ihrer Geschäftspartnerin Ann Eysenring ihre eigene Farm, die One Gun Ranch in den Bergen von Malibu). Ranch at the Pier ist einer der besten Stores für Strandbedarf, den man sich vorstellen kann. Er hat nicht nur Beachball-Schläger der renommierten brasilianischen Marke Frescobol im Angebot, sondern auch die Kollektion des einflussreichsten "Big Wave"-Surfers des 21. Jahrhunderts (und Einwohners von Malibu) Laird Hamilton. Möchten Sie es einmal mit Wassersport, Surfboards und Paddelbrett versuchen? Dann nur los, denn Sie können all dies mieten, genauso wie Angelzubehör.
Adamson House Museum
Rhoda Rindge Adamson stammte aus einer der Familien mit dem größten Landbesitz im L.A. County – fast 7.000 Hektar Land in Malibu. Rhoda und ihr Ehemann erbauten dieses Haus im Stil der spanischen Kolonialgebäude im Jahre 1929. Es ist bekannt für seine außergewöhnlichen Fliesen sowie seine starken maurischen Einflüsse, die bemalten Fresken und die handgeschnitzten Türen. Besucher können an einer einstündigen Führung durch das Haus und den Garten teilnehmen und haben gleichzeitig Zugang zum Malibu Lagoon Museum, das sich ebenfalls auf dem Gelände befindet. Hier können Sie in die verschiedenen Aspekte der Geschichte der Küstenstadt eintauchen, angefangen bei den Ureinwohnern Nordamerikas, dem Stamm der Chumash-Indianer.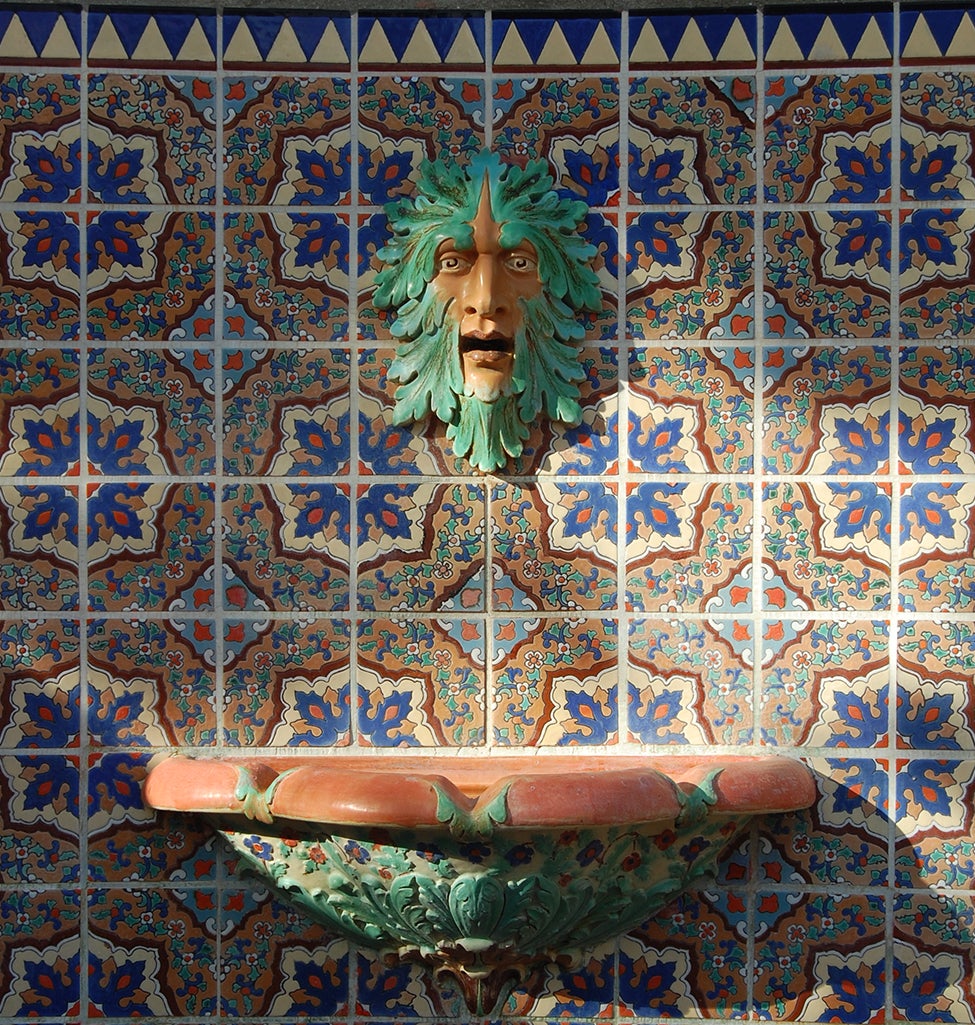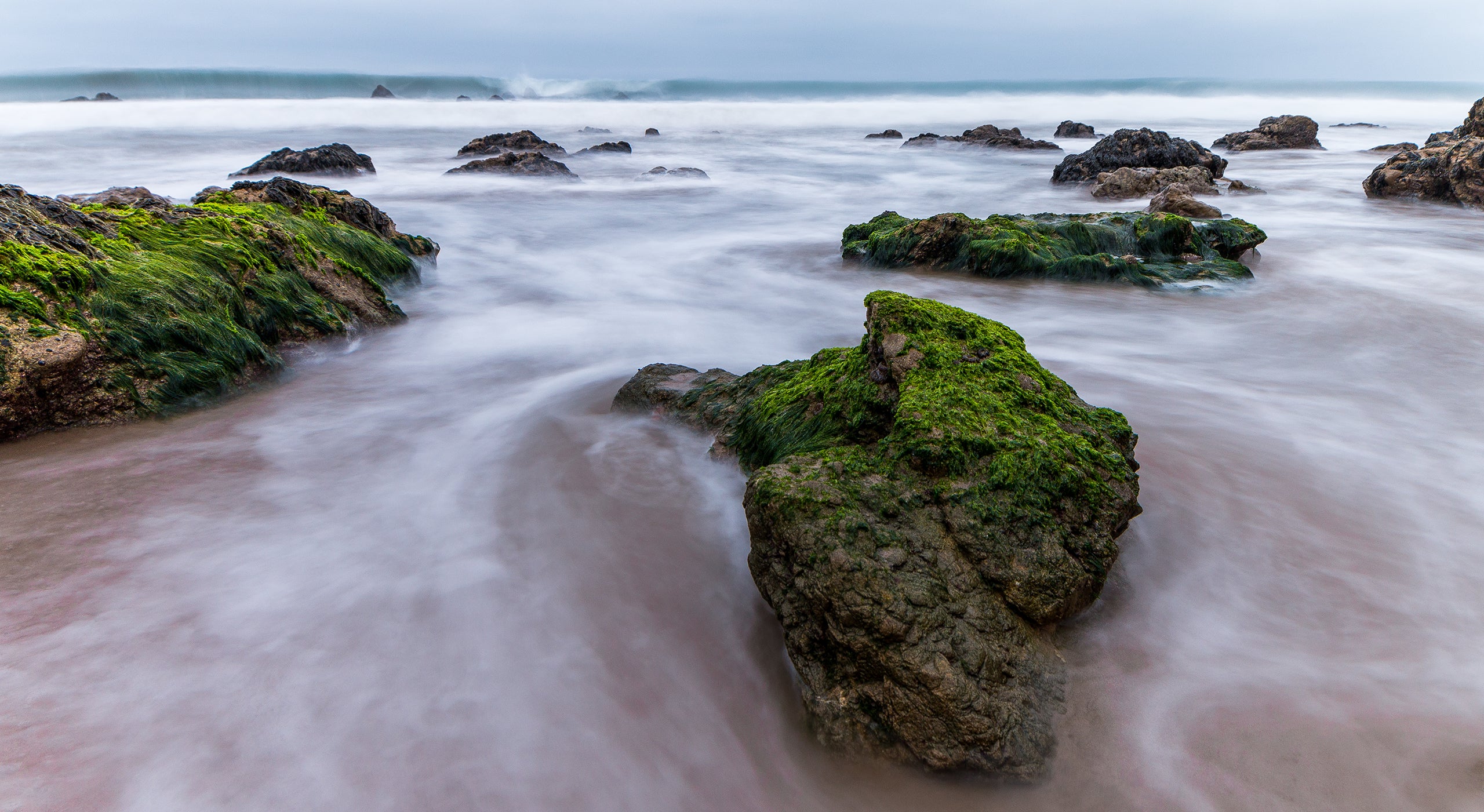 El Matador Beach
Eine lange und steile Treppe führt hinab zu einem der wohl erstaunlichsten Naturspielplätze in der Gegend von L.A. Abgesehen von einigen Pärchen und Touristen, die hier für Fotos posieren, ist dieser Strand eher beschaulich und ideal zum Sonnenbaden, Entspannen oder Picknicken. El Matador ist auch wegen seiner Gezeitenbecken und seiner Felsformationen berühmt. (Das Schwimmen ist hier jedoch nicht zu empfehlen, denn die Felsen bieten dafür nicht die besten Bedingungen.)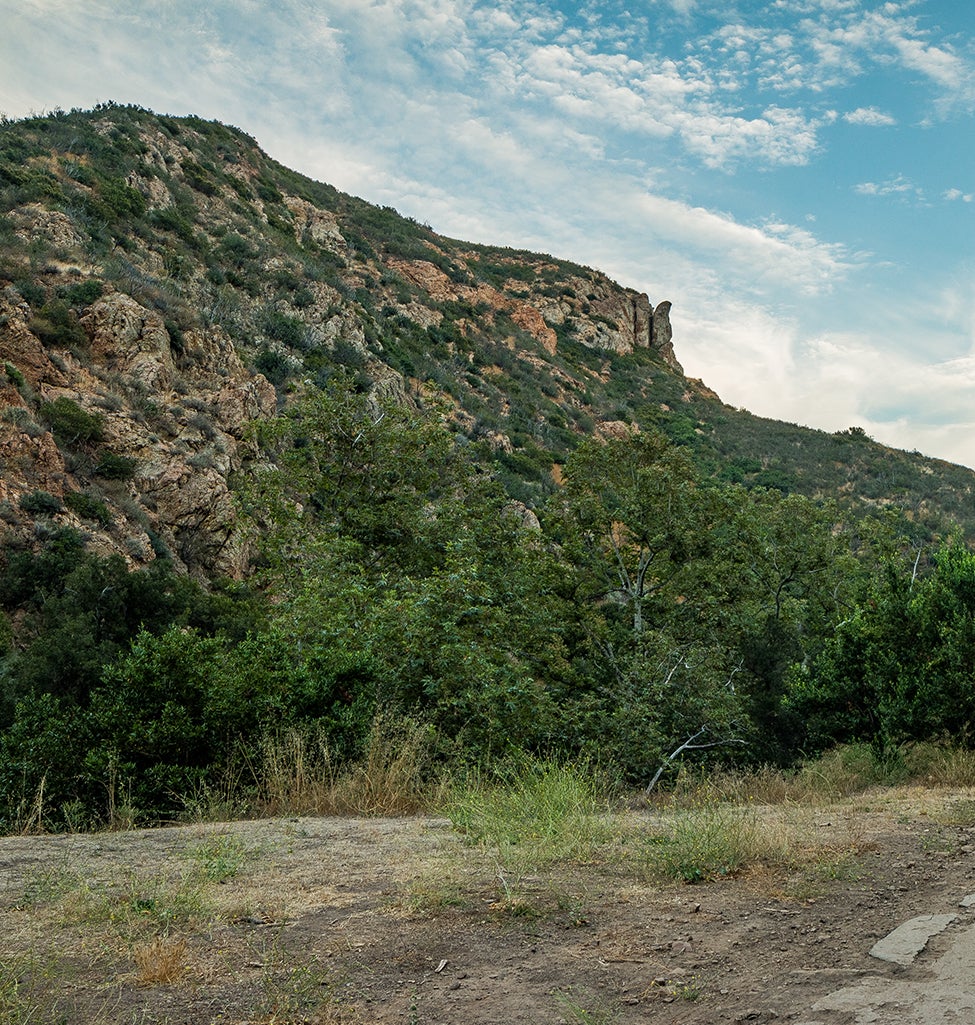 Wanderung im Solstice Canyon
Die größte Anziehungskraft hat Malibu durch die Schönheit seiner Landschaft und Natur. Die Strände, der weite offene Himmel und die kilometerlangen Wanderwege vermitteln einem das Gefühl der Abgeschiedenheit, sodass man die Nähe zu einer der größten Städte der Welt geradezu vergisst. Solstice Canyon ist mit seinen Wanderwegen mit unterschiedlichen Schwierigkeitsgraden von leicht bis herausfordernd besonders beliebt. Lassen Sie sich keinesfalls den Solstice Waterfall und die Überreste eines alten Farmhauses aus den 1960er-Jahren entgehen, das von dem Architekten Paul Williams entworfen wurde. Beides erinnert an die Liebesgeschichten des alten Hollywood und wird Ihnen das Gefühl vermitteln, sich inmitten einer klassisches Filmkulisse zu befinden.
ist ein in New York ansässiger Redakteur und Autor für Zeitschriften. Seine Artikel erschienen in T: The New York Times Style Magazine, Travel + Leisure, Condé Nast Traveler und Architectural Digest.
Mit Freundlicher Genehmigung Von Nobu Ryokan Malibu
Mit Freundlicher Genehmigung Von Surfrider Malibu
Mit Freundlicher Genehmigung Von Malibu Farm Cafe
Mit Freundlicher Genehmigung Von Reel Inn
Mit Freundlicher Genehmigung Von Malibu Country Mart
Mit Freundlicher Genehmigung Von Ranch At The Pier
Mit Freundlicher Genehmigung Von Adamson House Museum