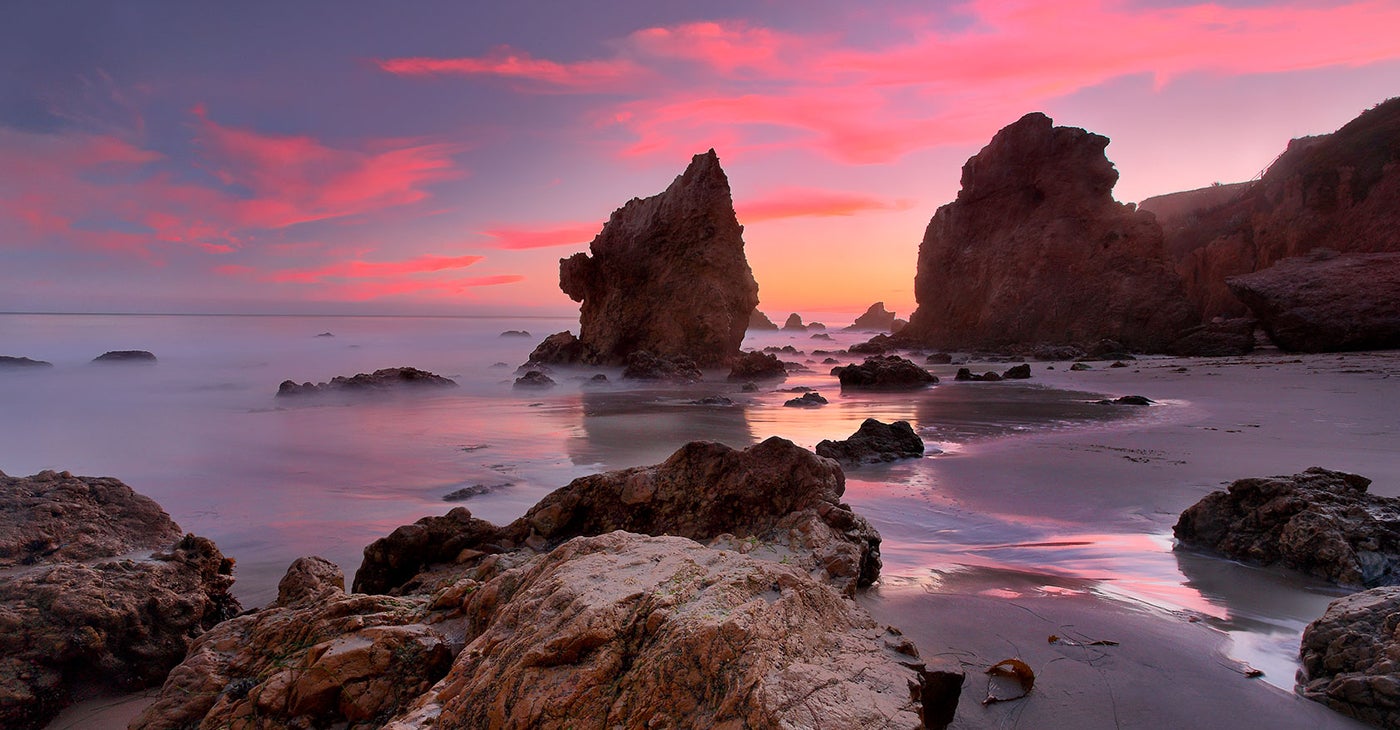 Voyage
Le guide ultime de Malibu
Entre nouveaux spots tendance et coups de cœur incontournables, cette ville balnéaire emblématique de la côte californienne est la destination parfaite pour une escapade d'été
Le mythe de Malibu domine Los Angeles de toute sa réputation dorée. La ville est le symbole de la dolce vita de la Californie du Sud. Les surfeurs y affrontent les vagues au large de plages dignes d'une carte postale, les bistrots de fruits de mer rétro longent la Pacific Coast Highway et des kilomètres de sentiers de randonnée serpentent entre les canyons des montagnes de Santa Monica. Malibu est une petite ville côtière familiale, intime et paisible, mais de nouveaux spots incontournables y voient constamment le jour. Nous vous offrons une sélection de nos dernières adresses coups de coeur — hôtels, restaurants et boutiques — pour vous donner envie de redécouvrir cette bande côtière paradisiaque longue de 43 kilomètres.
Nobu Ryokan Malibu
Cet établissement intime de 16 chambres fait partie de la vague d'hôtels récemment ouverts, dont le Surfrider, le Malibu Beach Inn et le Native. Mais ce qui distingue le Nobu Ryokan, c'est son atmosphère d'exclusivité et de confidentialité : au lieu d'une réservation traditionnelle, les futurs clients remplissent un formulaire comme s'ils demandaient à intégrer un club privé. Le lieu frôle la perfection, situé directement sur Carbon Beach (baptisée par les locaux la « plage des milliardaires ») et à deux minutes à pied du Nobu Malibu, son restaurant jumeau, qui offre une vue tout aussi exceptionnelle (et n'oublions pas de mentionner sa morue noire au miso, un grand favori). Comme le nom de l'hôtel le suggère, les chambres sont de style japonais ryokan, enveloppées de bois et de pierre calcaire, avec des petits luxes en plus comme des baignoires extérieures en teck, parfaites pour observer les étoiles tout en sirotant un verre de saké.
noburyokanmalibu.com; chambres à partir de 1 500 $.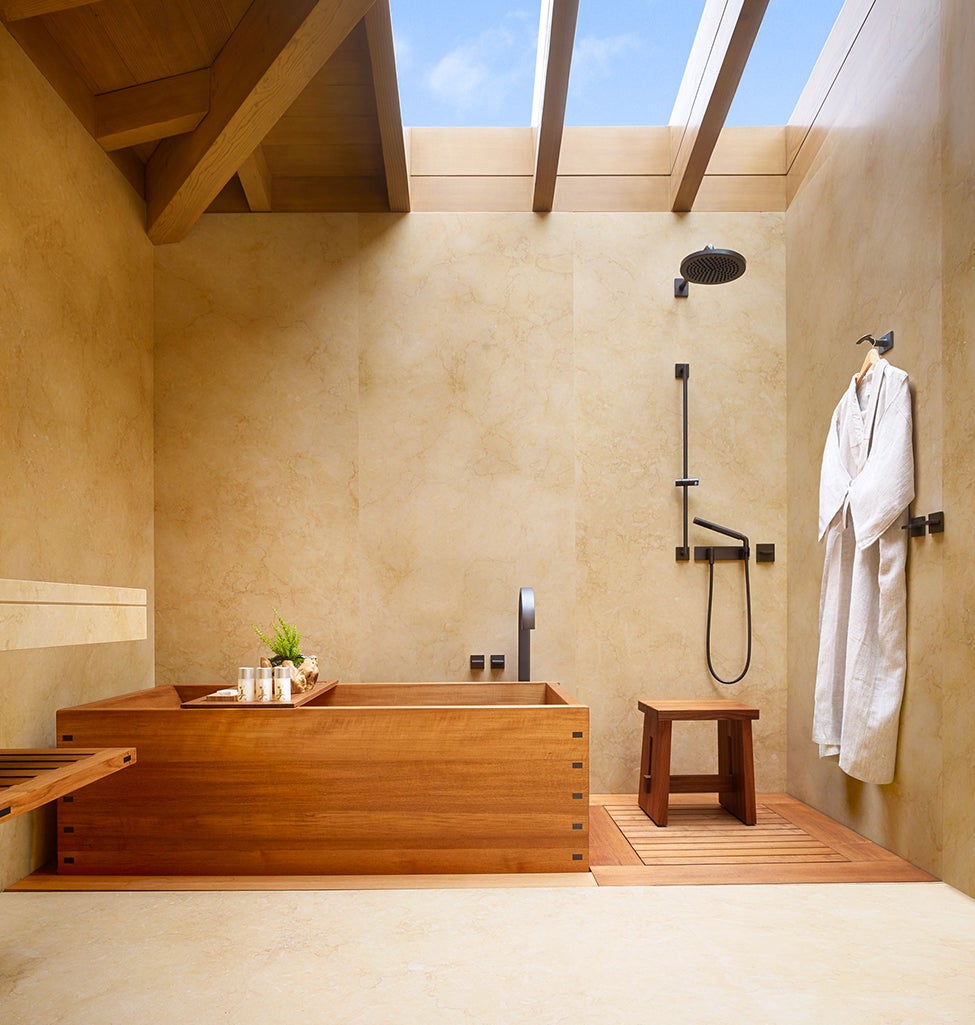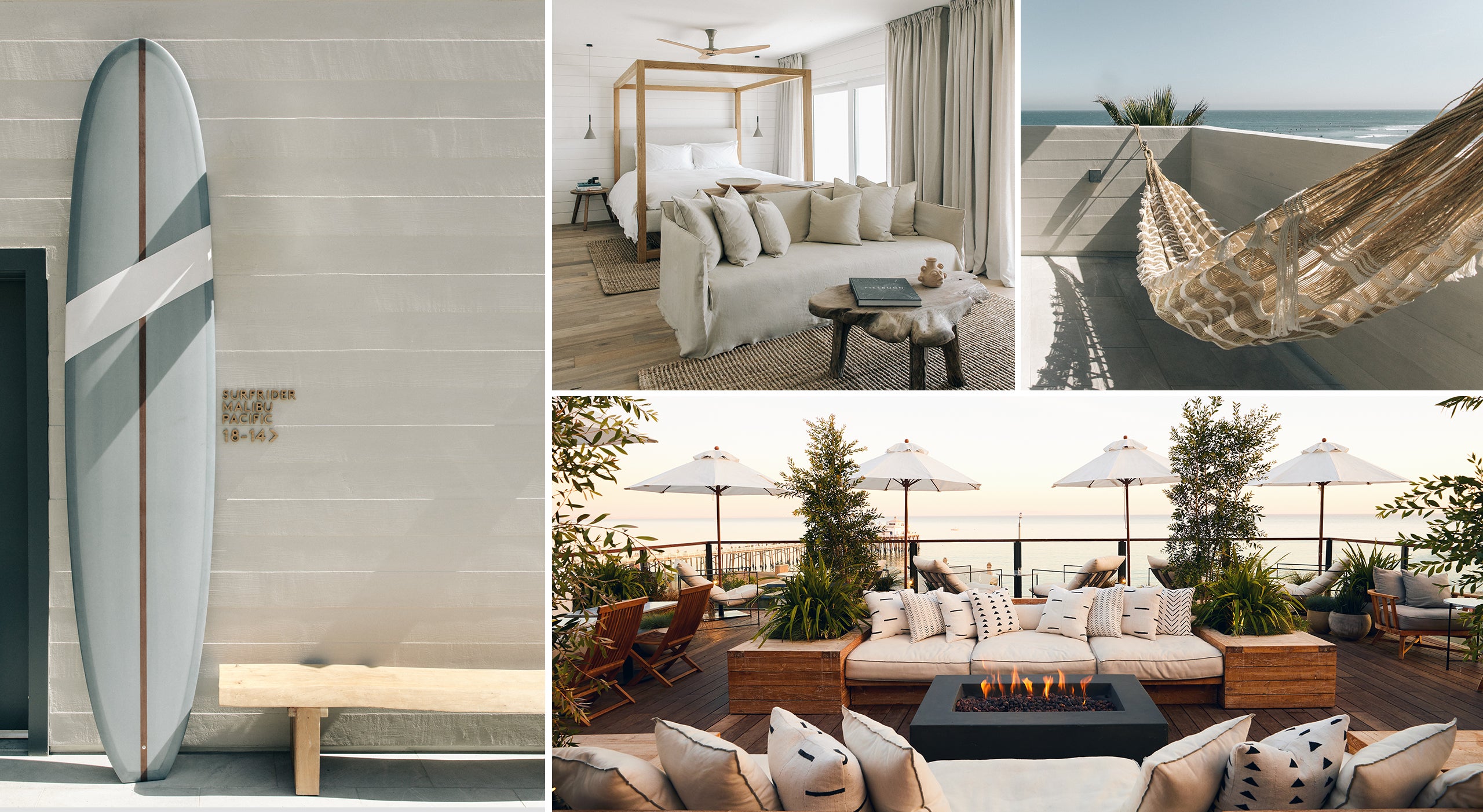 Surfrider Malibu
Les époux Emma et Matthew Goodwin ont ouvert en 2017 ce motel des années 50 méticuleusement rénové sur la Pacific Coast Highway. Il n'a pas tardé à devenir un incontournable de la côte. Le Surfrider surplombe directement la célèbre plage d'où il tire son nom (Gidget la série télévisée iconique sur le thème du surf, diffusée dans les années 60, y a été filmée). Ses 20 chambres incarnent l'ambiance à la fois décontractée et luxueuse qui règne sur cette partie de la côte californienne. À part quelques objets en céramique fabriqués par des artisans locaux, la décoration est minimaliste et un sentiment de calme dépouillé imprègne l'établissement. Le décor comprend des douches à effet pluie et des finitions en teck naturel et en chêne blanc. Installez-vous au bar, près du brasero, sur le toit réservé aux clients et admirez le plus beau coucher de soleil de L.A.
thesurfridermalibu.com; chambres à partir de 350 $.
Malibu Farm Cafe
Certains restaurants de Malibu jouissent d'une belle ambiance, d'autres offrent des vues splendides ou d'excellents repas bio. Le Malibu Farm réunit tous ces atouts. Il se situe à l'extrémité du Malibu Pier, là où l'immensité de l'océan Pacifique s'étend devant vos yeux (choisissez une table en extérieur pour observer les surfeurs de Surfrider Beach sur leur longboard). Nous recommandons la pizza au chèvre et au chou-fleur sur pain lavash, la salade César au chou et au radis pastèque et le pichet de sangria fraise-basilic.
Reel Inn
En cas de grosse envie de fruits de mer, le Reel Inn est le choix qui s'impose. Ce classique de la Pacific Coast Highway (qui existe depuis 1986) sert une grande variété de homard, crabe et poissons frais, du mahi-mahi au thon ahi, en passant par le bar et le flétan. Mais nous adorons aussi son fish and chips parfaitement frit, ses tacos aux crevettes et ses quesadillas. Même si le restaurant est souvent plein, il y a suffisamment de places (service au comptoir uniquement), notamment des tables de pique-nique en extérieur parfaites pour un dîner d'été décontracté.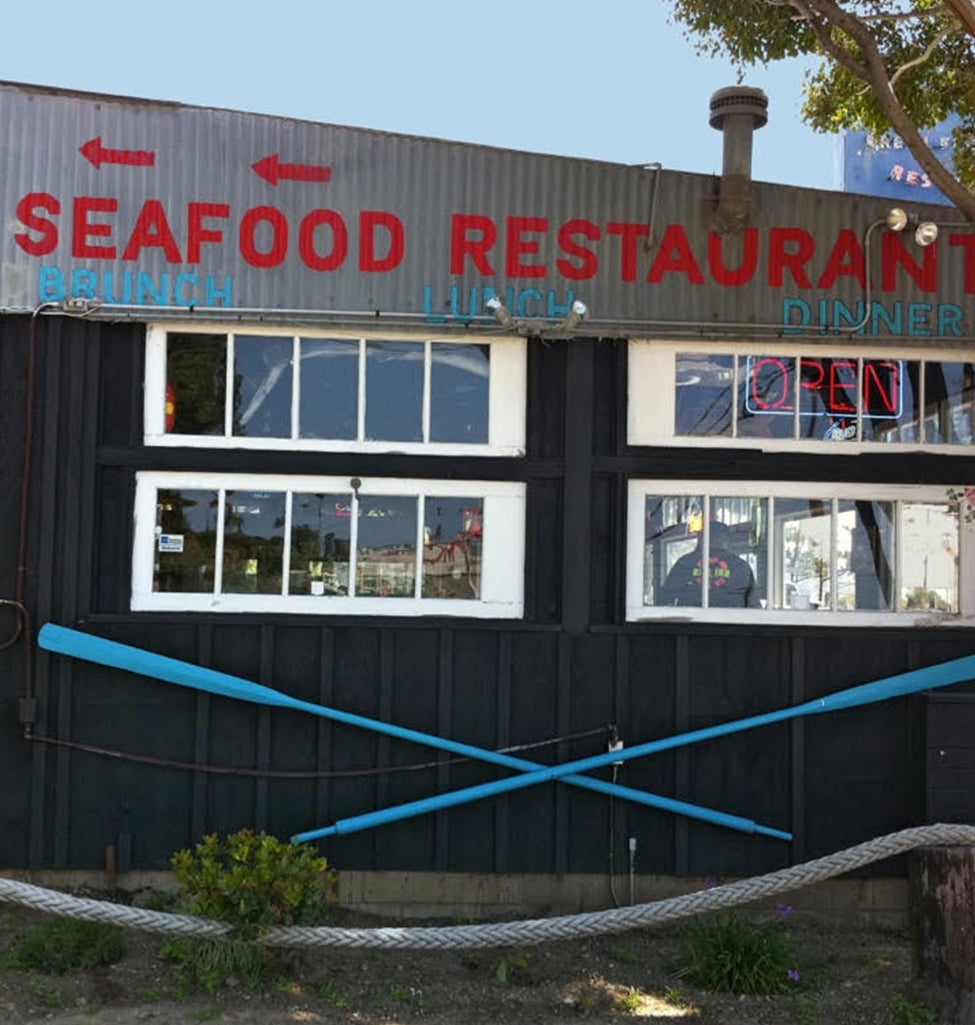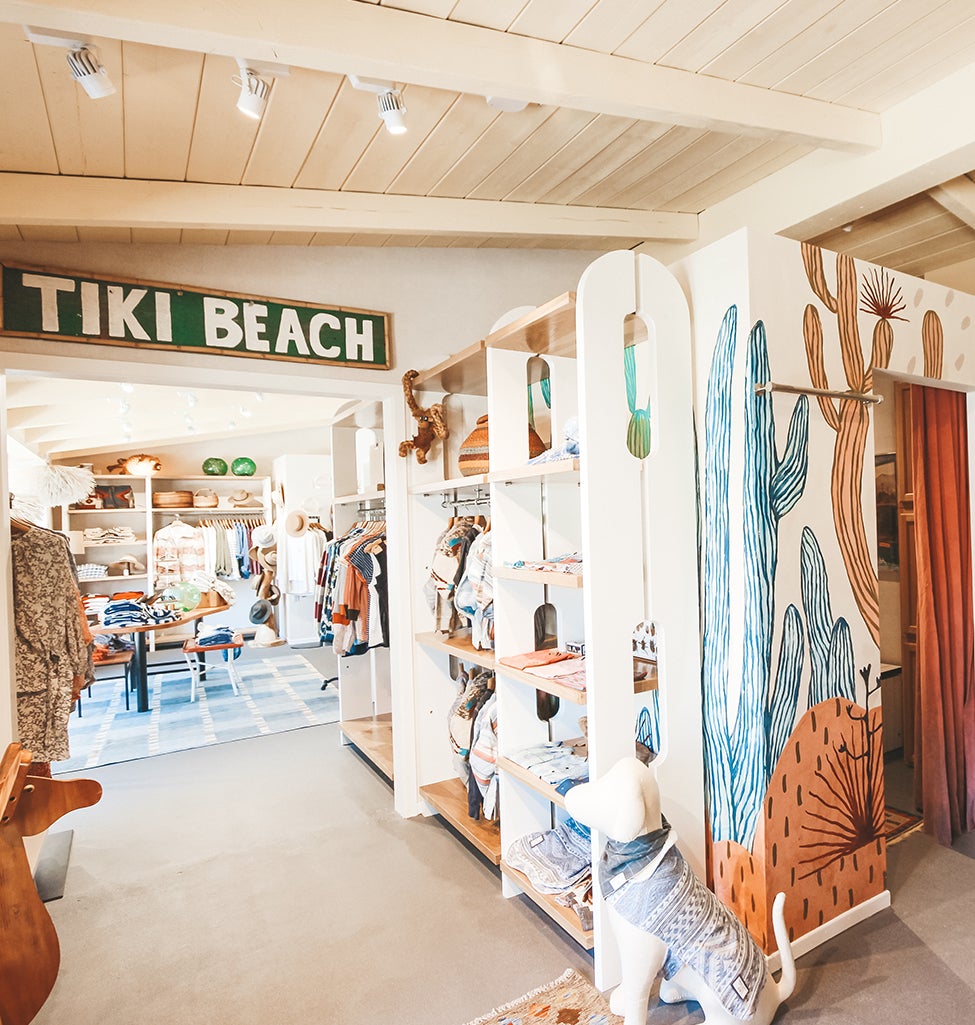 Malibu Country Mart
Le Malibu Country Mart est le coeur de la scène commerçante de la ville et vous y passerez facilement une agréable demi-journée à explorer ses magasins, ses galeries et ses restaurants. On y trouve notamment un magasin Double RL, une boutique d'objets et de décoration Burro (sa papeterie colorée est particulièrement appréciée) et le magasin outlet pour enfants Toy Crazy. Et si vous préférez déjeuner dans le centre commercial, vous aurez l'embarras du choix, entre le restaurant chinois haut de gamme Mr. Chow et le SunLife Organics, connu pour son « smoothie à un million de dollars », élaboré à partir d'un complexe d'oligo-éléments et de maca, entre autres ingrédients.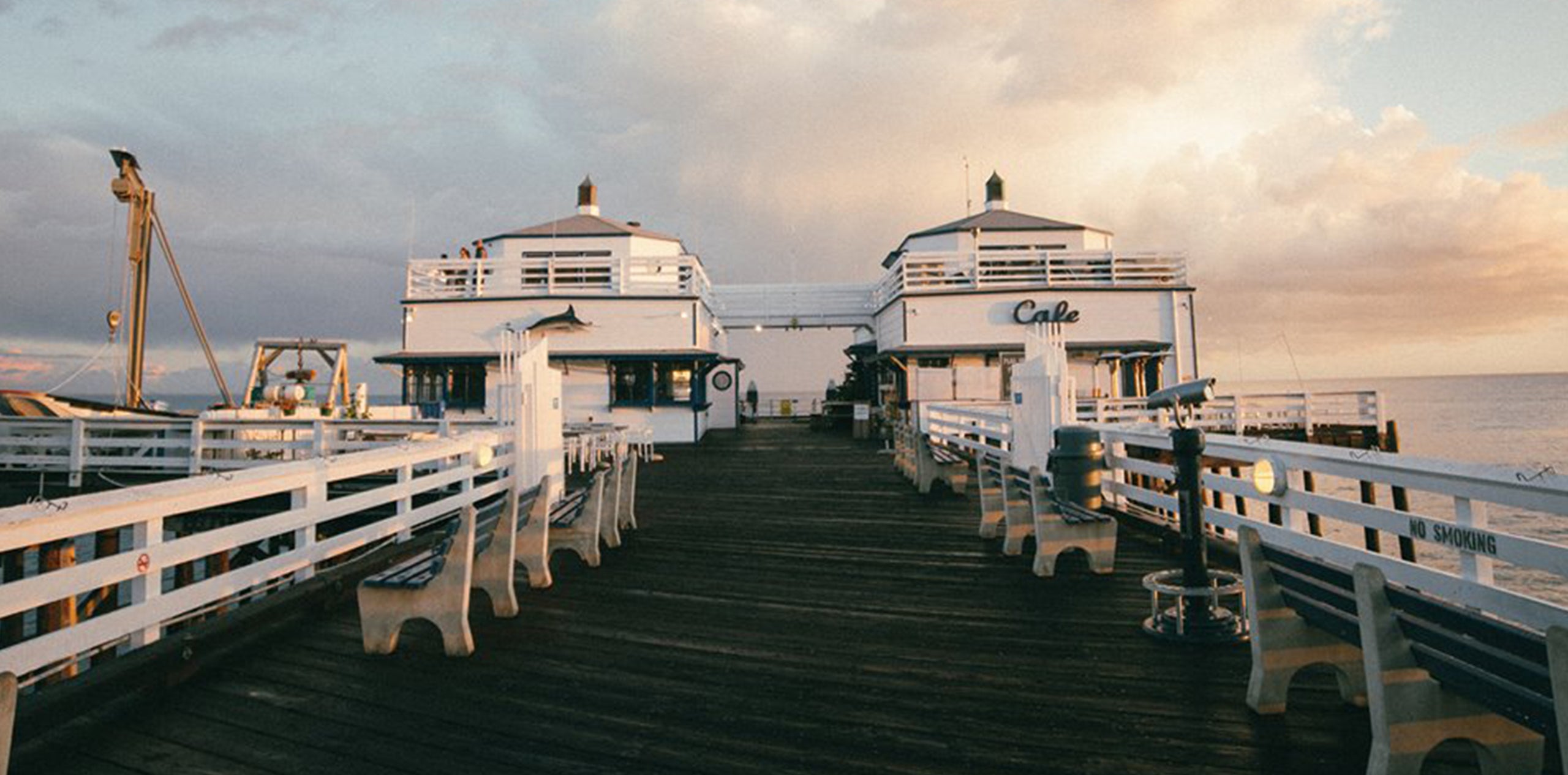 Ranch at the Pier
Cette boutique à deux étages du Malibu Pier a été créée par Alice Bamford ; sa mère, Carole Bamford, est une célèbre pionnière du mouvement bio anglais. Alice possède sa propre ferme, le One Gun Ranch, située sur les collines de Malibu, avec sa partenaire d'affaires, Ann Eysenring. Le Ranch at the Pier est un magasin de plage haut de gamme. On y trouve des raquettes de plage de la marque brésilienne Frescobol et des vêtements de la marque de surf professionnel Laird Hamilton (qui est un résident de Malibu). Si vous souhaitez vous essayer aux sports nautiques, vous pourrez y louer des planches de surf et des paddleboards, ainsi que du matériel de pêche.
Musée Adamson House
Rhoda Rindge Adamson appartenait à l'une des plus grandes familles de propriétaires terriens du comté de Los Angeles, qui régnait sur plus de 6 800 hectares à Malibu. Mme. Adamson et son mari ont construit cette demeure de style néocolonial espagnol en 1929. Elle est célèbre pour ses superbes mosaïques, ses influences mauresques, ses fresques peintes et ses portes sculptées à la main. Les visiteurs peuvent faire une visite d'une heure de la maison et du jardin. La propriété abrite également le Malibu Lagoon Museum. On peut y explorer l'histoire de cette ville côtière, à commencer par ses habitants d'origine, la tribu amérindienne Chumash.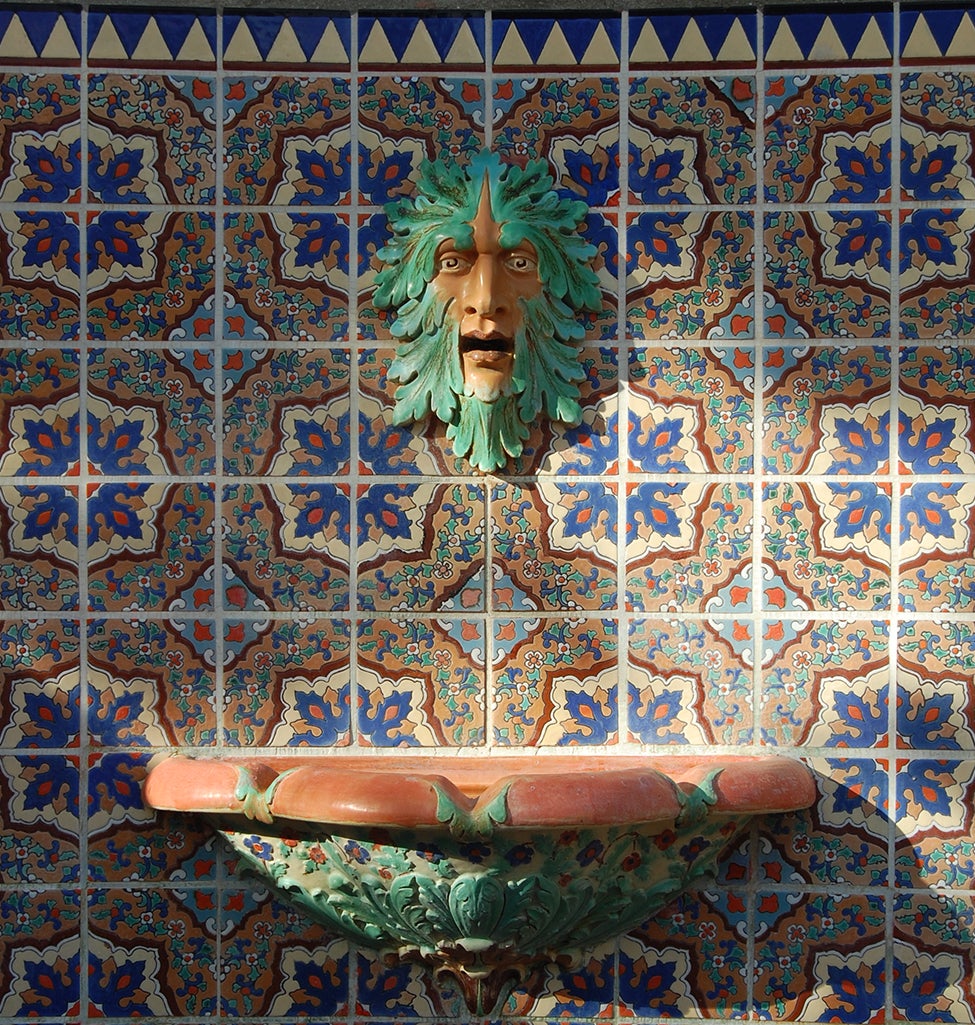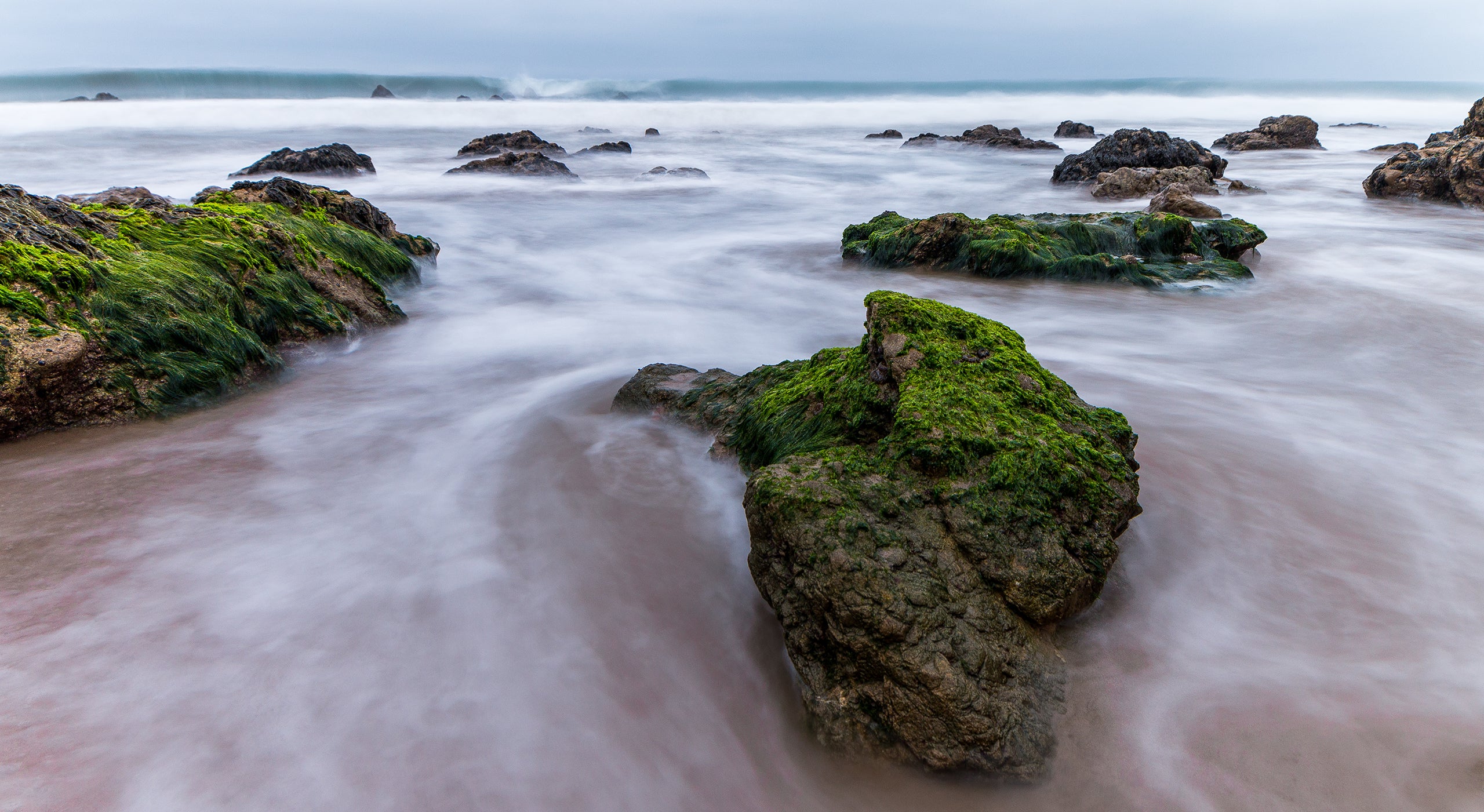 La Plage d'El Matador
Un long escalier raide descend jusqu'à l'un des terrains de jeux naturels les plus extraoridnaires de la région de Los Angeles. À part quelques couples et touristes qui se prennent en photo, cette plage tranquille est un lieu idéal pour vous détendre ou organiser un pique-nique. El Matador est aussi célèbre pour ses piscines naturelles et ses formations rocheuses. (On ne vous recommande pas d'aller nager, par contre, car tous ces rochers ne sont pas propices à la natation.)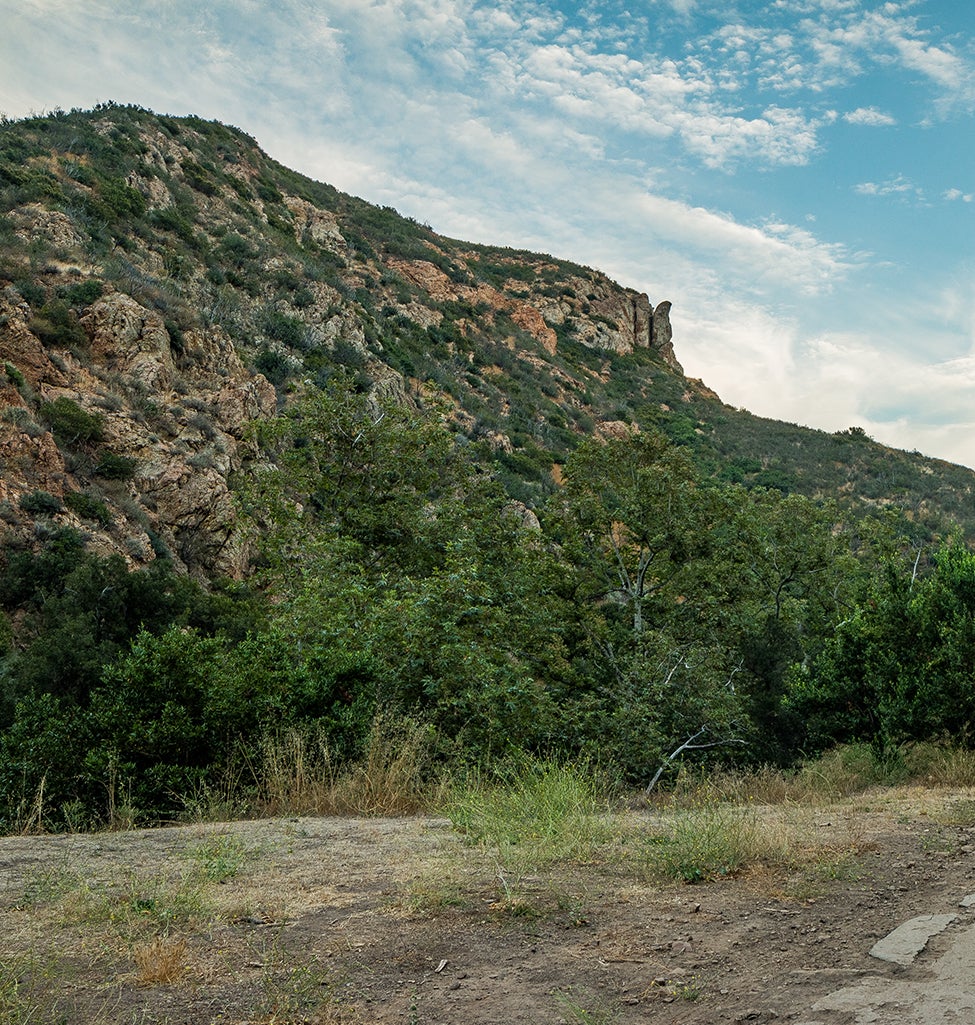 Randonnée au Solstice Canyon
Le grand attrait de Malibu est son paysage... la plage, le ciel dégagé et des kilomètres de sentiers de randonnée tellement sauvages qu'ils vous feront complètement oublier que vous êtes à quelques kilomètres seulement de l'une des plus grandes villes au monde. Le parc de Solstice Canyon, sillonné de sentiers offrant différents niveaux de difficulté, est particulièrement populaire. Ne manquez pas la cascade de Solstice et les ruines d'un ancien ranch des années 1960, dessiné par l'architecte Paul Williams. Ces deux sites évoquent le romantisme Hollywoodien d'autrefois et vous donneront l'impression d'être sur un ancien plateau de tournage.
est un journaliste et rédacteur en chef de magazine de New York. Ses articles ont été publiés dans T : The New York Times Style Magazine, Travel + Leisure, Condé Nast Traveler, et Architectural Digest.
Avec l'aimable autorisation du Nobu Ryokan Malibu
Avec l'aimable autorisation du Surfrider Malibu
Avec l'aimable autorisation du Malibu Farm Cafe
Avec l'aimable autorisation du Reel Inn
Avec l'aimable autorisation du Malibu Country Mart
Avec l'aimable autorisation du Ranch At The Pier
Avec l'aimable autorisation du Musée Adamson House
En savoir plus sur RL Mag